Douglas Sovern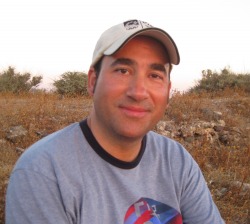 Doug Sovern is an award-winning news reporter at KCBS Radio in San Francisco, specializing in politics, investigations and special features. He was born in New York City and grew up in Manhattan, New Jersey, Virginia and Wisconsin. He is a graduate of Brown University and lives in Oakland with his wife, Sara Newmann. This is his first novel, on Twitter or otherwise. You can read his KCBS radio bio
here.
He is also the bassist and one of the songwriters for the Eyewitness Blues Band. You can read his band bio and learn more about the group
here.
You can email him at doug@tweetnovel.com.
For the latest on politics, sports and breaking news, please follow Doug's regular news feed on Twitter at
twitter.com/SovernNation
.
---